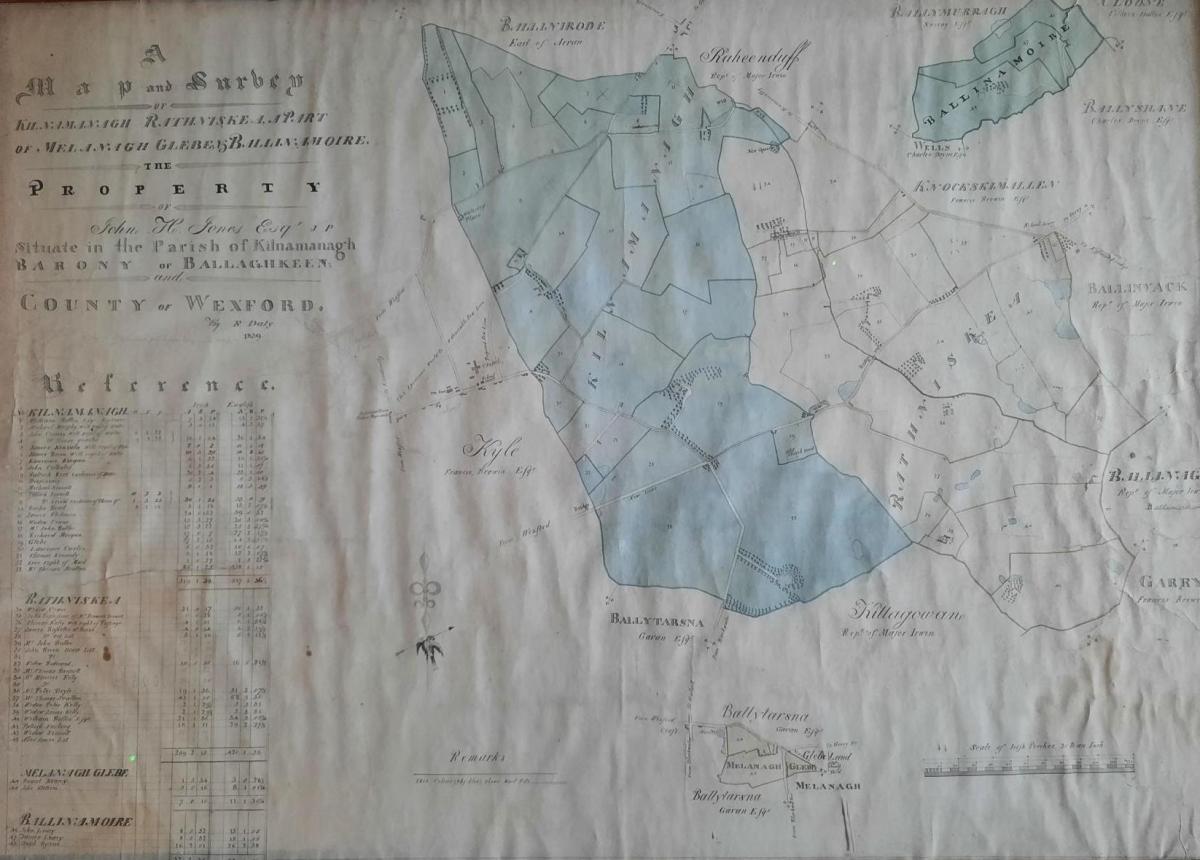 Wexford County Archive is home to an extensive collection of historic maps.  As part of protecting Wexford's heritage Wexford County Council in partnership with Creative Ireland are funding the restoration of two large estate maps from the 18th century.  These maps are the only existing documentation from these estates in Scarawalsh and Ballaghkeen and include a list of tenants and acreage of land held by them and so are invaluable aids for family history research.    
As part of this heritage project images of various stages of the conservation process of both maps will be available to access online through Wexford County Archive website here.  A talk on the historical importance of estate maps will also be held for the general public during September 2021to coincide with the maps being made available online.  
This project aims to give the general public a snapshot of Wexford's heritage during this time and increase the overall awareness of local history.