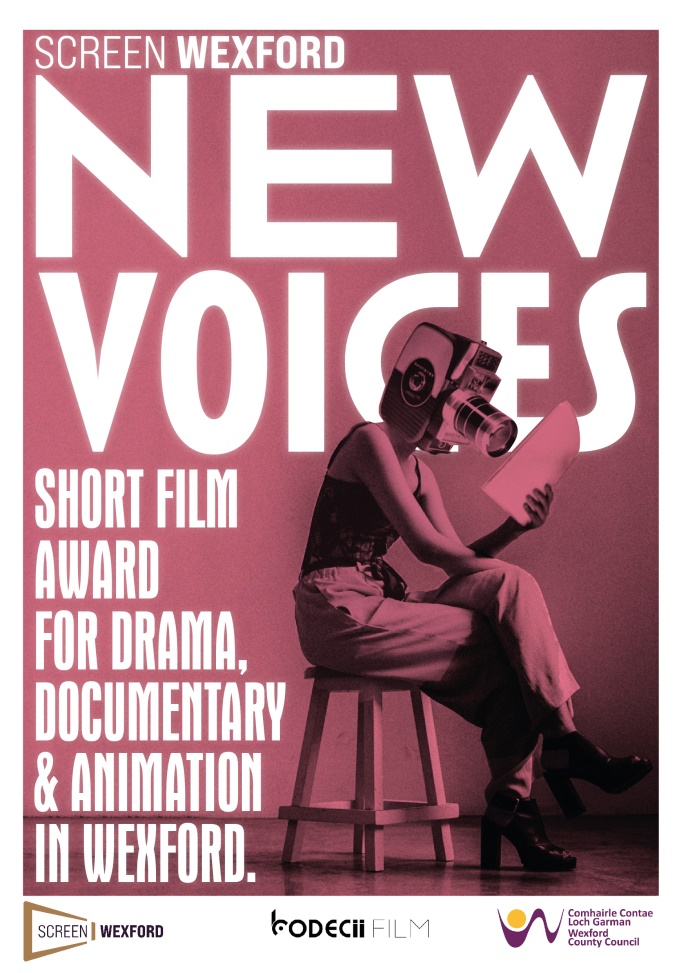 Screen Wexford is proud to announce successful applicants for the New Short Filmmakers Fund in Drama, Documentary and Animation.
The fund is an initiative of Wexford County Council's Arts Office in conjunction with Bodecii Film and is run by Screen Wexford, the county's agency for promoting Film & TV production and training.
From a highly competitive slate of submissions, three Wexford based teams have been selected to receive €2,500 production finance; equipment support from lighting company Teach Solas to the value of €1,500; and a professional mentor to support the filmmakers throughout the production process.
The three projects to make it through to final selection are: 
HALTED by Robert Tyrell and Joanne Heffernan – a documentary about the everyday lives of women from the Travelling Community in Wexford.
SAMSARA by Unity, a collaboration between artists Mirona Mara and Jonathan Murphy who plan to make an animated short about the cyclical nature of life, death and rebirth.
SONNY, MAMMY AND PATCH THE DOG by Sinead O'Quigley, Richard Deering and Adam Hart is a dark comedy about how life can be put back together after bereavement.
Speaking about the three successful teams and their upcoming films, Screen Wexford's co-ordinator Linda Curtin said that "although the benchmark for choosing projects was the potential to make a great short film, we also wanted to represent a diversity of subject matter, culture and ethnicity". According to Curtin, the selection panel which also included playwright-actor Michael Cristofer and writer-director Conor Morissey was excited by the quality of projects selected, but overall it had been a tough process given the surprisingly high standard of submissions. She added that "we hope to repeat this process in future given the level of talent and creativity in the county."
 
For further information on funding opportunities, please subscribe to Screen Wexford's newsletter.