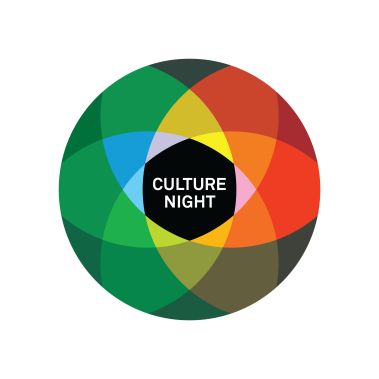 Culture Night 2020: Friday 18th September
Connect Through Culture / Le Chéile Trí Chultúr
Connect Through Culture / Le Chéile Trí Chultúr
Culture Night / Oíche Chultúir is an annual, all-island public event that celebrates culture, creativity and the arts. On Friday September 18th County Wexford is delighted to be hosting free online and offline events across the County as part of the national celebration. Given the events of recent months, there are obviously some new challenges this year, but we're working alongside our Culture Night stakeholders across the County to create a memorable night for all. The programme of activities in the County are now available here. 
 
This year's events will focus on a smaller programme of experiences for the individual as opposed to our usual collective gatherings on the night. Some events will be recreating this collective experience online, but there will also be limited numbers of live offline events and these will be held in compliance with government guidelines on COVID19. These live events include the screening of Bare Cheek Theatre's film Does my life matter? at the Wexford Art Centre, an evening of vintage vocal harmonies provided by The Ivy Sisters at St Michael's Theatre in New Ross, a special multimedia screening of the virtual sketching group Keep Sketch Wexford at The Presentation Centre in Enniscorthy, and Open Gorey's Sleepertown, a self guided listening walk featuring six sonic artworks around Gorey town that allow you to immerse yourself in art along the way and is curated by artist Richard Carr. For those in Wexford on the night keep your ears open for the wonderful music of composer Nick Day which might surprise you on the night and visual art enthusiasts will be able to visit the Creative Hub studios of artists like Bernadette Doolan and Oonagh Latchford and the Wexford Art Centre features Amuigh faoin Spéir, an exhibition of new painting and mixed media works by artist Paddy Lennon.
 
There will be plenty of opportunities to participate in cultural experiences from your own home including the inaugural performance of the 14 Wexford Factory Singers performing from the National Opera House stage as part of the Wexford Festival Opera initiative, a livestream from Christ Church featuring Viola Soloist Dansky and for those interested in contemporary street art, you will also be able to enjoy a virtual tour of the amazing new murals celebrating the Norman Way in New Ross. Online gatherings will also take place on zoom and require advance registration. These will include an evening of song, entitled Here's a song for you, celebrating  the renowned singer and song collector Paddy Berry and will be presented by Aileen Lambert and Michael Fortune from Folklore.ie. In Addition Ceol Mo Chroí Culture Club will be hosted from the Book Cafe in Gorey by Rachel Uí Fhaoláin celebrating traditional/sean nós song, music, poetry and stories. For children and families we will have a wonderful online performance from Red Moon Theatre who will premiere the madcap adventure Chicken Nugget - A Fowl Affair, an original theatre experience designed for children and adapted for the screen. 
 
We are delighted to have Irish Novelist and screenwriter Cat Hogan on board as our regional ambassador for Culture Night 2020 to highlight these events and the importance of arts and culture in our lives. 
 
'As Culture Night Ambassador, I'm honoured to celebrate and champion the wealth of talent and creative magic that permeates the air here in Co. Wexford. I'm delighted to highlight the importance of the arts in our everyday lives, support our arts communities and open up the world of the arts, across all platforms. Creativity and the Arts doesn't belong to the artist alone, but to the whole community.'
"Wexford County Council looks forward to supporting a new reimagined Culture Night in 2020. Bearing  in mind the challenging times we live in, we're delighted to be presenting a hybrid programme of live and online events for everyone to enjoy on the night. Now more than ever, we need the arts, and to support our artists.  Culture Night is a timely reminder of this and an opportunity for everyone to celebrate the arts and creativity."
 
Liz Burns Wexford County Arts officer
 
Culture Night is brought to you by the Arts Council, in partnership with Wexford County Council and cultural organisations throughout the County.
●    As per government guidelines on COVID19 social distancing measures will be adhered for physical happenings and performances.
●    Please note due to COVID19 measures in place booking for online and offline events may be a requirement.
●    Be sure to visit here to view the most up to date programming details for 2020 as new events are being added regularly.
For the full programme of events and participating venues for Culture Night 2020 please click here.
#CultureNight  #OícheChultúir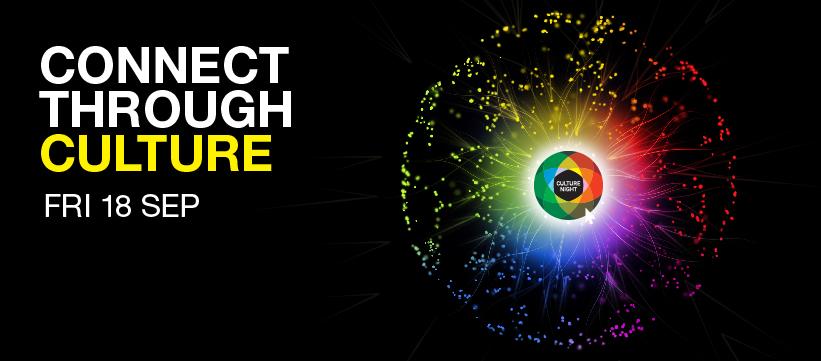 Press Contact: Tamara Gangnus
wexfordculturenight@gmail.com