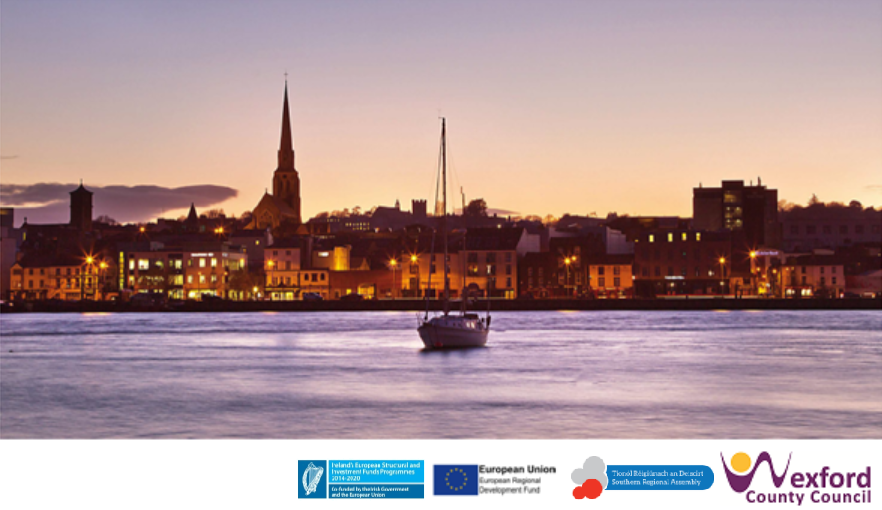 Wexford County Council is committed to revitalising, regenerating and facilitating the redevelopment of the core urban centre of Wexford Town for the benefit of the town's employees, local residents and visitors alike. 
The Council has commissioned an Economic & Spatial Strategy that will focus on the Quays, the Town Centre and the connecting links to develop a strategy with plans for the redeveloping of these areas as an economic driver for the town and environs.  
The strategy was completed in Quarter 4 2017.  Within the study area, Trinity Wharf, Crescent Quay and the Waterfront have been identified as key sites.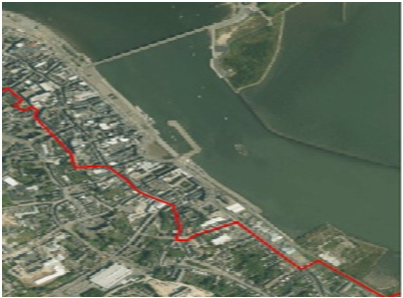 The Trinity Wharf site will facilitate a mix of office, leisure and residential development, with a primary objective of increased sustainable employment.  It will also include the development of high quality public realm spaces within the development and pedestrian friendly links along the waterfront linking to the Crescent and to the town centre.  Architects, Scott Tallon Walker will prepare a master plan for the development of the lands.  The master plan will be available in Quarter 2, 2018 and will facilitate an application for the planning and development of the lands.  
Crescent Quay is a central site within the project area and represents a unique feature of the town's public realm.  It is proposed to transform the Crescent into an active public space, remove vehicular dominance and enhance the public realm.  It is proposed to develop a mix of commercial and public realm spaces that will make the area a landmark feature within the town.  Enhanced connectivity with the Main Street, Trinity Wharf and the Quays forms an integral part of the proposal.  An application for Part 8 Planning approval has commenced and will issue for public comment in May 2018.  Wexford County Council has secured €1.0m under ERDF funding which, with matching funding from the council will provide a budget of €2.2m for initial public realm enhancement works.  
Significant Timelines
Crescent Quay and Ballast Office
| | |
| --- | --- |
| Q2 2018 | Part 8 planning process complete |
| Q4 2018 | Commencement of works |
| Q2/Q3 2019 |  Works complete |
|   |   |
Wexford Quays - Economic and Spatial Strategy
| | |
| --- | --- |
| Q2 2018 | Final consultant report on the Economic and Spatial Strategy due |
|   |   |
Trinity Wharf
| | |
| --- | --- |
| Q2 2018 | Completion of master plan |
| Q3 2018 | Recruitment of financial, legal and procurement services |
| Q3/Q4 2018 | Commence Part 8 planning application process |
|   |   |