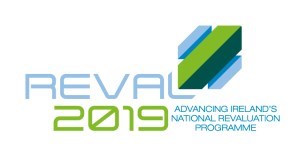 Important Dates
| | |
| --- | --- |
| Valuation Office Issue Proposed Valuation Certificates | 15th March, 2019 |
| Final Certificates issued | 10th September,  2019 |
| Valuation List Published | 17th September, 2019 |
| Valuation Office Clinics in Wexford and Gorey | 23rd September, 2019 |
| Final Date for lodgement of Appeals to the Valuation Tribunal | 14th October, 2019 |
| Date on which new valuations take effect for rates purposes | 1st January, 2020 |
Final Valuation Certificates
The Valuation Office has now completed the revaluation of all commercial properties in County Wexford and will begin issuing Final Valuation Certificates to all ratepayers on 10th September, 2019. The new valuations will take effect for rates purposes from 1st January, 2020.  Please be aware that the Valuation (NAV) on the Final Valuation Certificate is NOT your rates liability. 
The new Valuation List for Wexford will be published on 17th September, 2019 and from that date will be available to view on the Valuation Office website, www.valoff.ie .
Valuation Office Clinics
The Valuations Office intends holding 'Walk In' Clinics in County Hall, Wexford and Gorey Civic Offices on Monday 23rd September, 2019.
Valuation Office staff will be present in both locations to answer queries relating to the Final Valuation Certificates. No appointment will be necessary. Ratepayers attending the clinics are asked to bring their Final Valuation Certificate along with them.
| Date | Location | Time |
| --- | --- | --- |
| Monday, 23rd September | County Hall, Carricklawn, Wexford. | 10:00am - 4:00pm |
| Monday, 23rd September | Gorey Civic Offices, The Avenue, Gorey | 10:00am - 4:00pm |
Estimate of Rates Liability 2020
The amount of commercial rates payable in any year by a business is calculated by multiplying the Valuation of the property, known as the Net Annual Value (NAV) by an Annual Rate on Valuation (ARV). The NAV of the property, determined by the Valuation Office, can be found on your Final Valuation Certificate.
The ARV for 2020 will be determined by Wexford County Council as part of the budgetary process in November. The Indicative ARV for 2020 is 0.257. Ratepayers can calculate an estimate of their rates liability for 2020 using the calculator below.
Calculator
Appeals
Any ratepayer who is dissatisfield with any material aspect of their Valuation Certificate can appeal the valuation to the independent Valuation Tribunal within 28 days of the publication of the new Valuation List. Please note there is a fee charged for submitting an appeal to the Tribunal. Furthere information is available from the Valuation Tribunal website, www.valuationtribunal.ie .
Further Information
The Valuation Office website, www.valoff.ie, sets out detailed information about the revaluation process. The Valuation Office also has a dedicated Customer Support team to deal with revaluation queries.
Phone: (01) 8171033 between 9.30am to 5.30pm Monday to Friday, excluding public holidays.
Email:      reval2019@valoff.ie                     
Valuation Office Explanatory Guide (PDF Document