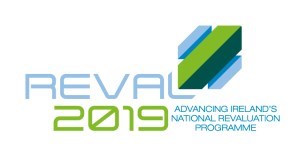 Important Dates
| | |
| --- | --- |
| Valuation Office Issue Proposed Valuation Certificates | 15th & 29th March; 10th May; 7th June |
| Final Certificates issued | Sept/Oct 2019 |
| Valuation List Published | October 2019 |
| Final Date for Appeals | November 2019 |
| Date on which new valuations take effect for rates purposes | 1st January 2020 |
Issue Proposed Valuation Certificates
The Valuation Office will start to issue Proposed Valuation Certicates (PVC) on 15th March 2019.  FAQ's relating to Proposed Valuation Certificates can be found here
Estimate of Rates Liability 2020
The amount of commercial rates payable in any year by a business is calculated by multiplying the valuation of the property, known as the Net Annual Value (NAV) by an Annual Rate on Valuation (ARV).
The Proposed Net Annual Value provided by the Valuation Office can be found on your Proposed Valuation Certificate.
The ARV is set by the Local Authority, the Indicative ARV for 2020 is 0.257.  
An estimate of your rates liability for 2020 can be calculated using the calculator below. To calculate any change in your Rates Liability due to the Revaluation enter your 2019 Rates Liability. 
Calculator
Representations
Any ratepayer who is dissatisfield with any of the particulars on their Proposed Valuation Certificate can submit representations to the Valuation Office within 40 days from the date of issue of their certificates (both dates will be clearly printed on the PVC).  The Valuation Office does not charge a fee for representations.
For further information about the Revaluation Process:
Phone: (01) 8171033 or Lo-Call (1890) 531 431     9.30am to 5.30pm Monday to Friday, excluding public holidays.
Email:      reval2019@valoff.ie                     
Website : www.valoff.ie (Valuation Office Website)