John O'Sullivan, Commissioner of Valuation, signed the Valuation Order for the rating authority area of Wexford County Council on Friday 6th October, 2017, which signals the formal commencement of the revaluation of all commercial and industrial property in the County.
The revaluation of Wexford is part of a national programme to modernise the rateable valuation of all commercial and industrial property in Ireland. 
The purpose of revaluation is to bring increased transparency and more equity to the local authority rating system. Following revaluation, there will be a much closer and uniform relationship between the current annual rental values of commercial properties and their commercial rates liability.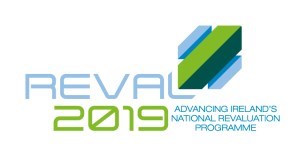 Further Information: Phone: (01) 8171033 or Lo-Call (1890) 531 431 Email: reval2019@valoff.ie
The helpline is in operation from 9.30am to 5.30pm Monday to Friday, excluding public holidays.
View the Valuation Office Explanatory Guide (PDF Document)