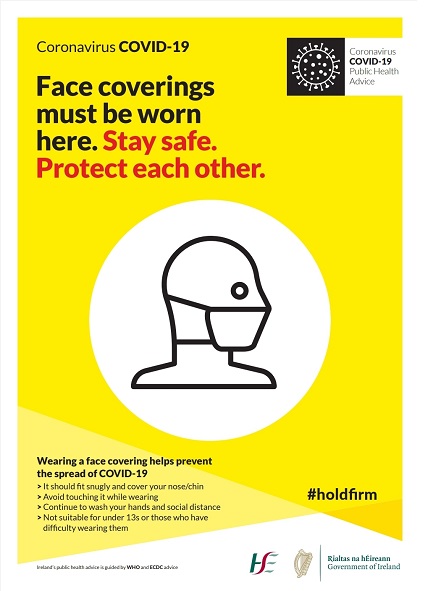 Library Services by Appointment
Book your appointment to go in to browse and borrow from your local branch in Co. Wexford from Monday June 29th.
The numbers of customers in each library will be strictly limited to better facilitate social distancing.
Members of the public must make an appointment in advance of their visit.
Please contact your local branch or fill in an online form in advance to reserve a timeslot for your visit.
Timeslots of 20 minutes duration are being allocated for browsing and selecting books.
Please not that only one 20 minute session per day can be booked.
You can book your place by filling in this online form or by phoning your local branch library.
Please note that you must make an appointment for everyone in your party including any children who will accompany you.
Self service photocopying and printing, and very limited computer access will be available but must be booked in advance. Please contact your local branch directly by phone to book these services.
Study facilities and some other library services like the daily newspapers will not be available.
Before you visit the library
Please do not enter the library if you or someone in your household has symptoms of COVID 19.
If you have borrowed books from the library and you or a member of your household has developed symptoms of COVID 19, you should not return borrowed items until you/they have completed a 14 day isolation period and are fever free for at least five days.
Please help us to ensure that your visit to the library is as safe as possible by:
Sanitising your hands on entry to the library and before handling library material.
Performing respiratory hygiene and good cough etiquette.
On foot of public health advice, customers visiting our library buildings are requested to wear face coverings.
Avoiding touching your face.
Book Call Service
Elderly or vulnerable and cocooning citizens can request a bag of books and we will deliver directly to your door. Phone: 053-9196000 9.30-5.30 Monday to Friday. 
You can continue to use your library online!
Don't forget, you can access library services online, and these online services will continue to be available as we move through the re-opening phases. You can: 
•    join the library online; Free Online Services During Coronavirus
•    download eBooks and eAudiobooks; 
•    read magazines and newspapers
•    take eLearning or language courses;
•    watch or listen to storytimes; or,
•    take part in other activities like online bookclubs. 
If you can't access our online resources, email libraryhq@wexfordcoco.ie for advice.
Follow your local library branch Facebook page.
Follow Wexford Public Libraries on Instagram @wexfordlibraries 
Follow Wexford Public Libraries on Twitter @wexlibraries
Look for us on You Tube "Wexford Public Libaries"
Statutory Instrument No. 296 of 2020