Cruinniú na nÓg is a day that celebrates and encourages children and young people's participation in culture and creativity.
It is a day for doing, making and creating, where young people can enjoy a range of fun activities, learn new skills and share ideas.
View the full programme on the Creative Ireland website here or you can now download the County Wexford Event Programme here. 
Cruinniú na nÓg takes place on Saturday June 11th, 2022, and is delivered by Wexford County Council, in association with Creative Ireland.
This is Art!
The Creative Ireland programme and RTÉ have joined forces again this year to bring back the This is Art! competition.
This year over 2000 submissions were received across a wide range of disciplines and age groups from across the island of Ireland.
You can now view the Wexford entries here
 
Circus Explored, ISACS Network
Circus Explored is a project which sets out to make circus skills possible for everyone, no matter where you are from, or who you are.
Every child in Ireland will be given a chance to join this project from their very own home and learn to juggle in 4 weeks - all for FREE!
Over 5000 beautiful juggling balls are currently being distributed all across Ireland.
Sign up via www.isacs.ie and get down to your local library to pick up your very own set.
* Registration closes on May 25th, and supplies are limited! 
 
Dance Ireland Pop Up Dances 2 Many Dance Moves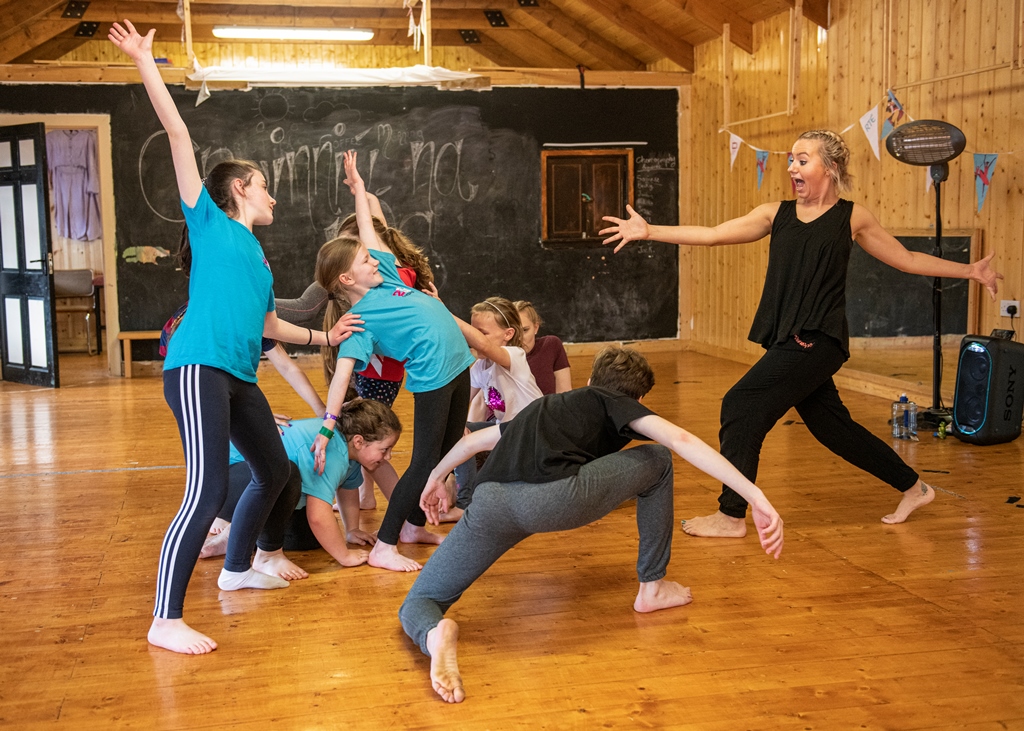 Calling all families, babies, children, and teens!
As part of Dance Ireland's Pop Up Dance Project, 2 Many Dance Moves has an incredible line-up of workshops leading up to Cruinniú na nÓg.
Keep an eye out for Saturday workshop opportunities in May and June for Families and Young People – all can come along and be creative through movement.
Workshops include Devising & Performance and Creating a POP up Prop with a Visual Artist!
The workshops will be fun, energising and encourage the young people's inner artist the freedom to explore!
What is created in the workshops generated by the young artist will inspire the "Pop Up" Performance to be performed on 11 June. Find out more on 2 MANY DANCE MOVES 
 Dance Ireland Pop Up Dances with 2 Many Dance Moves Event
 
Tobar Draíochta: Magic Well - A Collective Art Installation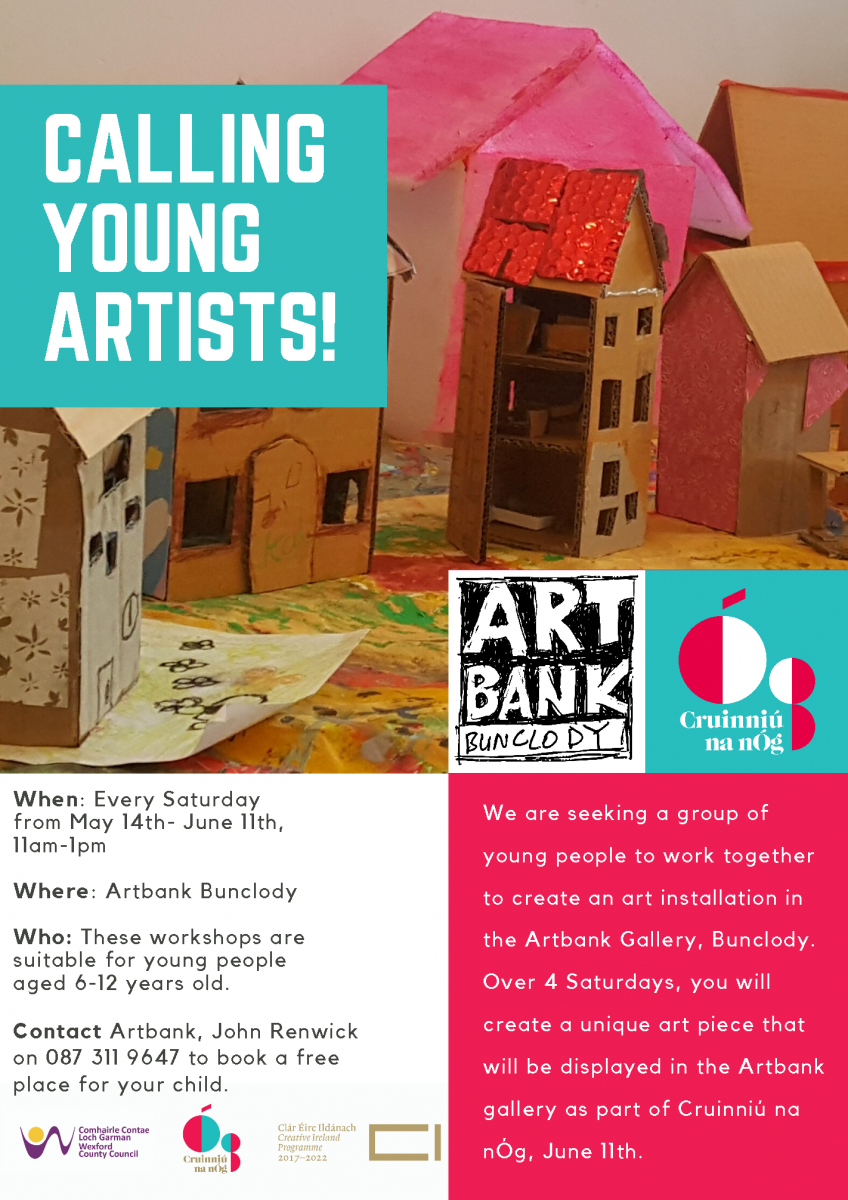 Artbank are busy working with a group of young people to create a magical art installation in the Artbank Gallery, Bunclody.
Working alongside artists Caoimhe Dunn and John Renwick over a number of weeks, they will create a unique art piece that will be displayed in the Artbank gallery for Cruinniú na nÓg.
 Invite friends and family to come along! 
Exhibition opens at 2pm on June 11th.
 
Let's Create a Biodiversity Parade
Hosted by the Presentation Arts Centre, this series of workshops will seek to encourage young people to get out and about by creating themed costumes for all the roller skaters, skateboarders, cyclists, wheelchair users & scooter enthusiasts in Enniscorthy.
Using the local environment as inspiration, young people will learn how to make costumes and decorations for their wheels.
Bees, dandelions, swans, trees, and bats will inspire young people to design and create costumes linked to the natural world around them.
Young people will learn how to use upcycled materials from broken umbrellas through to cardboard boxes to make costumes, headpieces and streamers.
Participants and their families will come together on Cruinniú na nÓg to share their designs in a fun parade in the Orchard Peace Park.
Open workshops will be held on May 21st for those aged 5-7 years and May 28th for those aged 8-12 and booking is essential - Book Your Place Here
Cruinniú na nÓg is a flagship initiative of the Creative Ireland Programme's Creative Youth Plan to enable the creative potential of children and young people.
We encourage you to take the time to look at the full programme of events for County Wexford and around the country here Cruinniú na nÓg Events Brochure
Cruinniú na nÓg is a collaboration between the Department of Culture, Heritage and the Gaeltacht, the Creative Ireland Programme, local authorities and RTÉ.

#CreativeIreland #Wexlibraries #Wexford #Bunclody #NewRoss #Enniscorthy #Gorey