Choose from top comics including Marvel® favourites, Disney and other major brands. Read Digital comics and Graphic novels on RBdigital mobile apps or online through your browser.
Download and enjoy popular brands and series appealing to all ages.
What do I need?
All you need is a username and password, your library card number and an email address. 
Get Started
Register on the RBdigital website.
Read the RBdigital User Guide.
Download the RBdigital app to your device – available from the App Store, Google Play and Kindle Fire.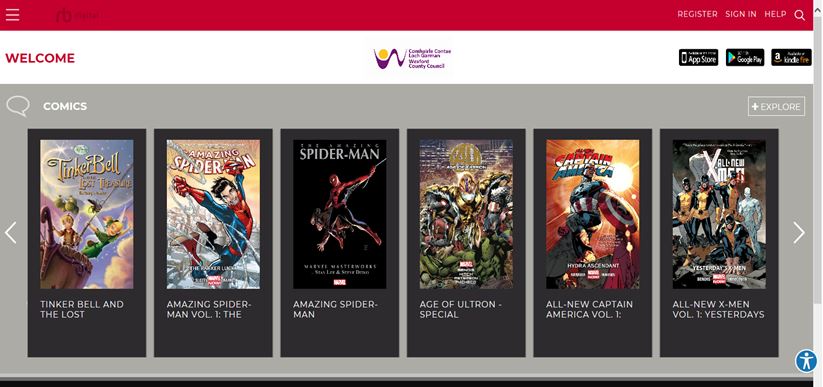 Read the RBdigital Privacy Policy.
Please note Parents/guardians are responsible for their children's selections and library materials and services, including use of the library and access to digital content, apps and the internet.