What is it?
Over 250 popular high quality magazines for download to your device - Fashion, Technology, Sport, History, Gardening, Photography and a huge range of other topics.
What do I need?
All you need is your library membership card, PIN and an email address!
What next?
1. Register on the RBdigital website (previously called Zinio)
2. Watch the How To video. 
3. Download the RBdigital app from the AppStore, Google Play or Amazon.
Available for
Any Smartphone or Tablet (Apple or Android)
Kindle Fire
PC or Mac
.
Read the RBdigital Privacy Policy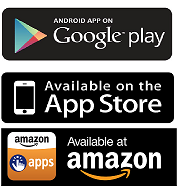 How do I download and use Zinio?