Wexford Libraries' have a New Online Book Club!  
Request to join "Wexford Libraries' Online Book Club" Facebook Group here for reading recommendations, favourites reads... all things book-related.
We choose one book at the beginning of each month and then discuss it at the end!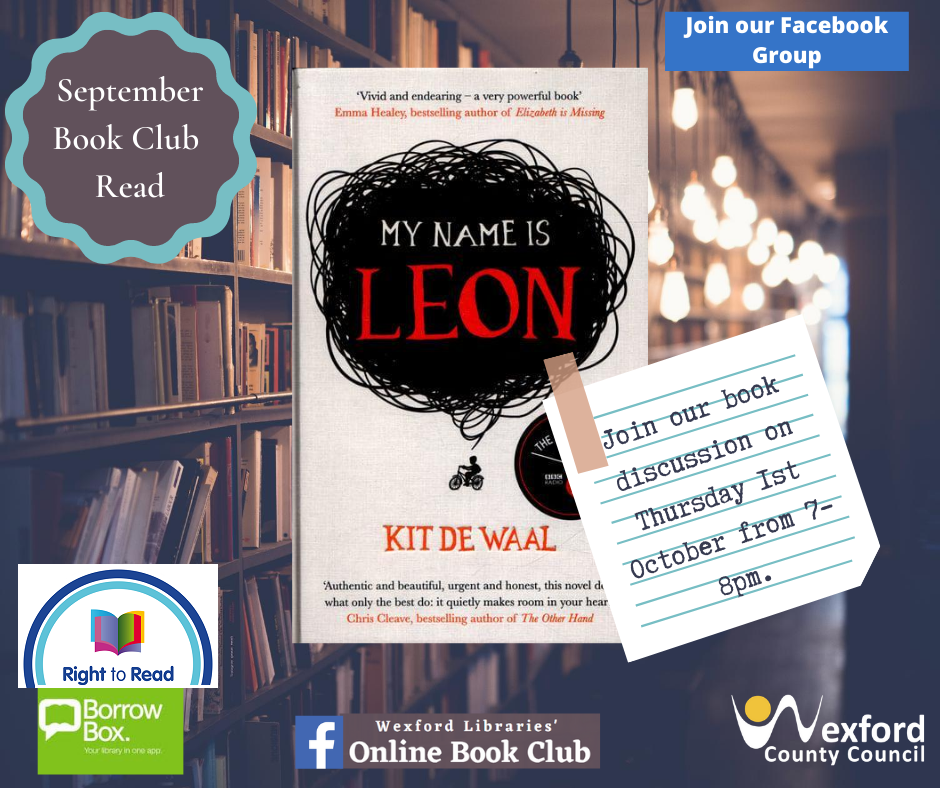 Join us to discuss this month's book, Kit De Waal's My Name is Leon, Thursday 1st October from 7pm - 8pm. Caroline from Bunclody library will host the discussion. 
For those of you that don't have a physical copy request it here from your local library Request a copy of My Name is Leon
Let's get reading together!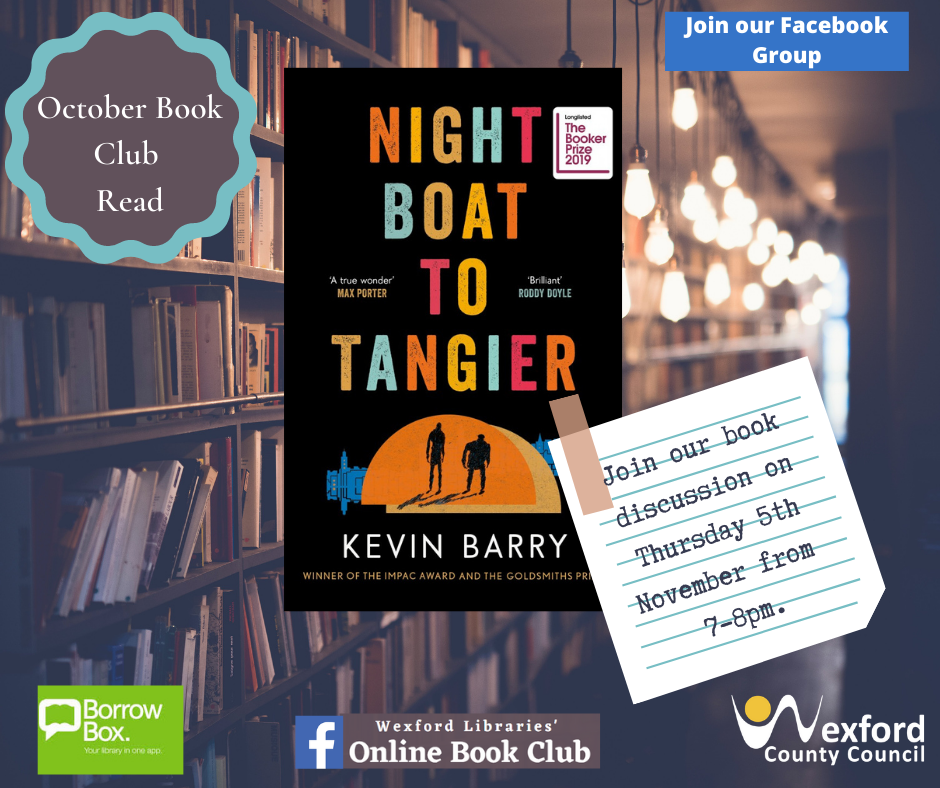 The October book club read is Night Boat to Tangier by Kevin Barry. Join us on Thursday 5th November from 7pm – 8pm hosted by Martina from Gorey library. 
Borrow a copy from your local library here Request a copy here
Get a copy of the eBook with the free BorrowBox app for library members here Night Boat to Tangier by Kevin Barry eBook
Listen to the audiobook read by Kevin Barry with the free BorrowBox app for library members here Night Boat to Tangier by Kevin Barry eAudiobook