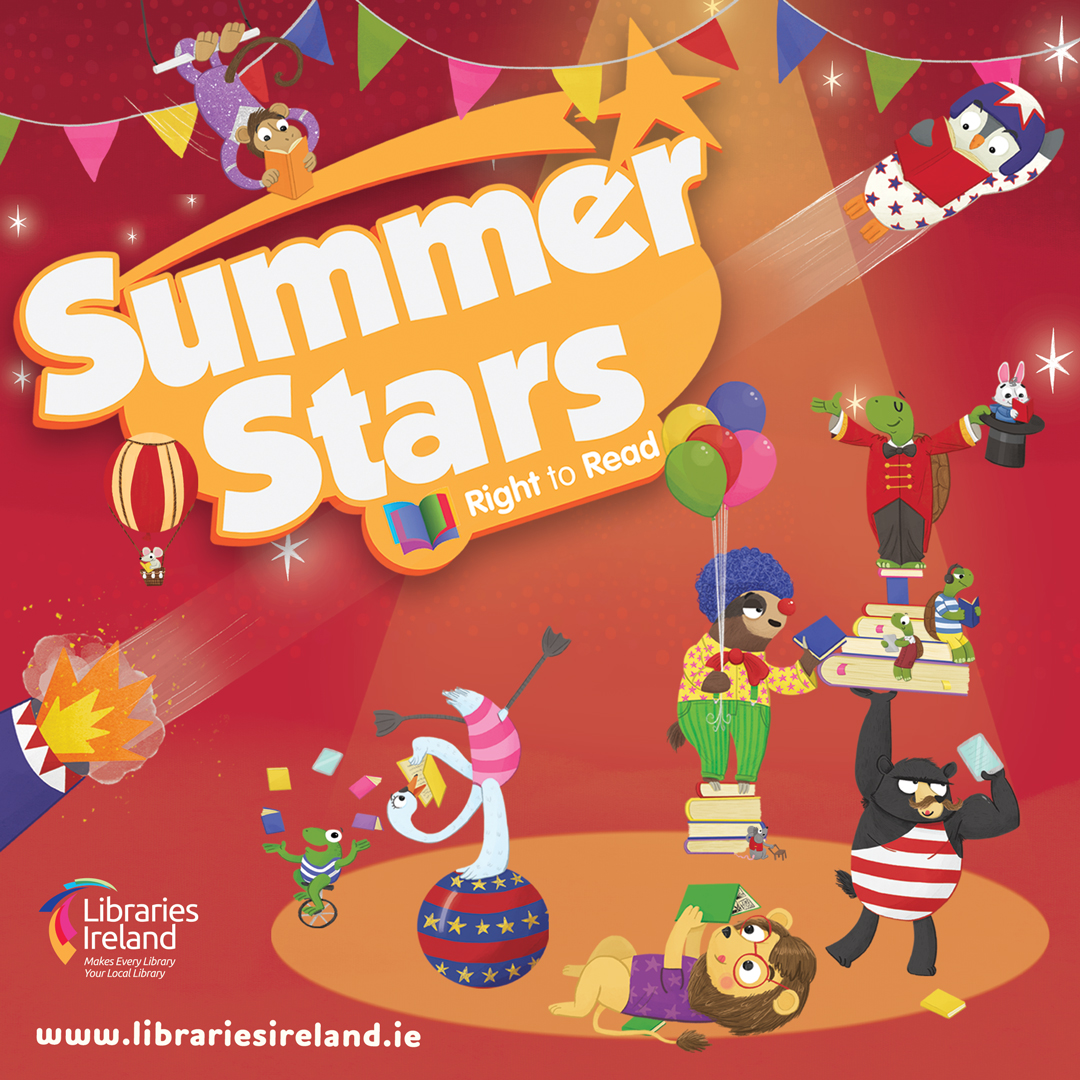 What is Summer Stars?
It's a fun reading programme, available free of charge to every child across the country. It launched in Wexford Libraries on Monday, June 12 and runs the whole Summer long until Saturday, September 2! 
To join the reading adventure, all you need to do, is visit your local library here in county Wexford, and register for your Summer Stars reading card to record the books you read this Summer. 
Wexford libraries has a huge range of fantastic books for you to borrow, and if some of the books you want are on loan, no worries, just reserve them online or ask library staff to reserve them for you. We'll let you know as soon as they are ready to pick up from your local library! Request and Reserve here Home Wexford Public Library Service Online Catalogue
A special Summer Stars collection of online stories is also available on Borrowbox, the library service that offers free online eBooks and audiobooks to all library members. Find out about other online eResources available free to our library members here
There will be Summer Stars rewards and incentives, plus great events and activities taking place in all Wexford library branches. Families can follow their local library on social media to see what's happening locally. 
The Right to Read Co-ordinator at Wexford Library Hazel Percival says " Summer Stars reading adventure offers children the opportunity to keep up their reading levels during the summer break from school while enjoying books, book clubs, storytime, events and the many resources available each day at your local library. We look forward to meeting you and your families in our libraries this summer".
All children who participate will receive a certificate of achievement and a medal from their local library at the end of the summer. 
So call in to your friendly local library today, at Wexford, New Ross, Gorey, Enniscorthy or Bunclody, to register for your Summer Stars reading card and to find out more about all the fantastic books we have waiting for you to enjoy. 
All children throughout the country are invited to join the adventure and to enjoy the fun and pleasure of reading and writing over the summer. Summer Stars is non-competitive and every child who reads even one book or e-book is regarded as having completed the programme - and it's all completely free! 
 Librarians' top tips for helping kids to find the fun in reading this summer: 
•    Encourage children to choose stories that they will really enjoy reading
•    Ask them to try lots of different types of stories to discover their favourites
•    Keep stories suited to your child's reading ability, if a story is too hard they might lose confidence, or be bored if it's too easy! 
•    Comic books and graphic novels are a great way to help children to follow the story if they find reading difficult or boring
•    If they find a word they don't understand, ask them to guess what the word is likely to be, based on the pictures near to it, or by looking at the full sentence around it
•    Give lots of encouragement and praise for even the smallest accomplishment
•    Focus on the fun of reading yourself. Children who see their families reading are much more likely to enjoy reading too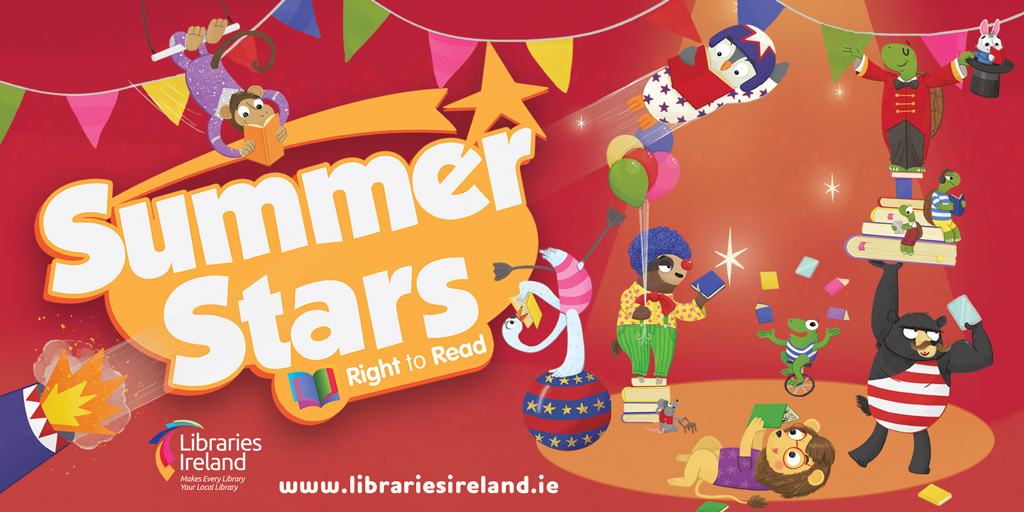 #SummerStars #WexLibraries #LibrariesIreland #RighttoRead