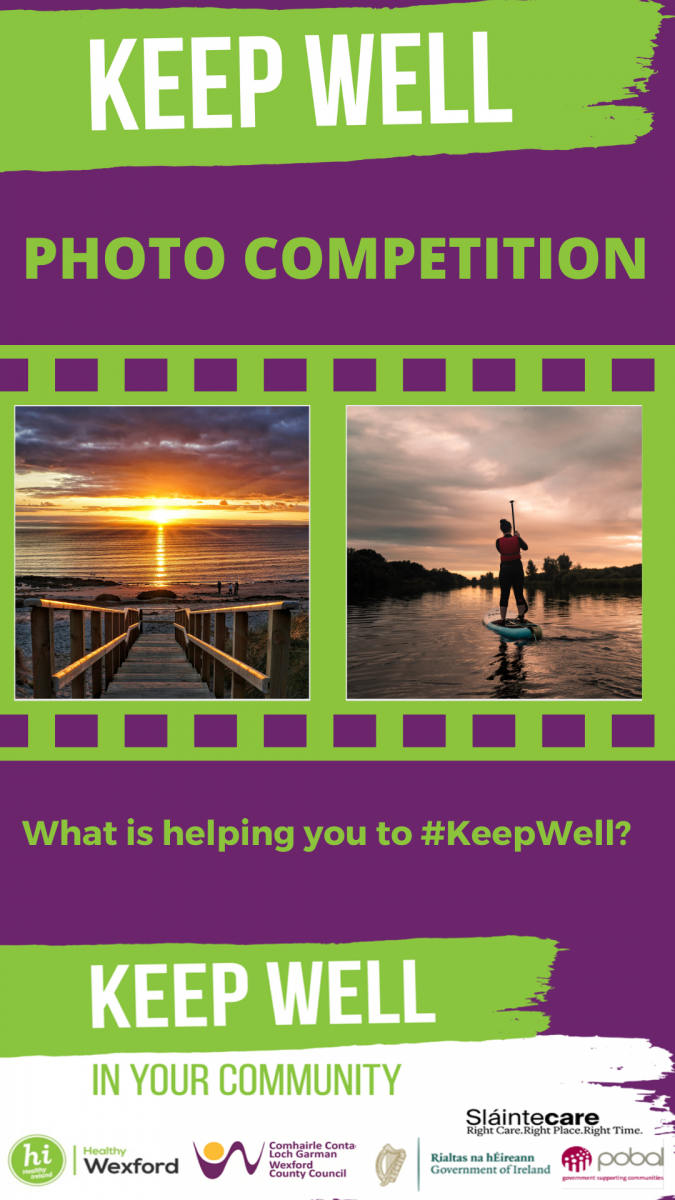 Upload your photo
#KeepWell 2021 Photo Competition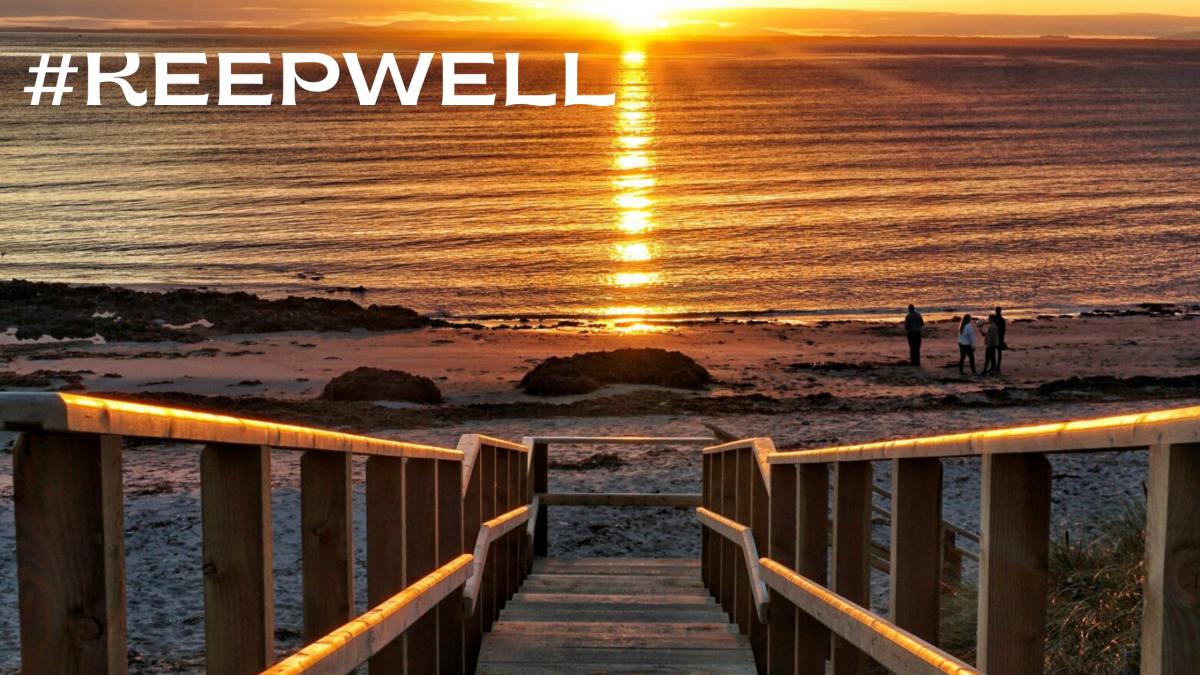 Thank you for participating in Wexford Libraries #KeepWell 2021 Photo Competition.
We want to know what are you doing or who is helping you to #KeepWell. Is it your partner that always have a smile or your kids and their hugs, or maybe it is Yoga, or Cycling or a daily stroll on the beach?
We are looking for images that uplift our spirits, these can include people and places, activities and relationships, and must have been taking somewhere in County Wexford.
We have three prizes for the three best photos:
-    1st prize: Taste Wexford Hamper (RRP €200)
-    2nd prize: Taste Wexford Box (RRP €125)
-    3rd prize: Taste Wexford Box (RPP €75)
Please, adhere to the government restrictions regarding COVID-19.
The last day to enter the competition is 26.04.2021 
T&C's apply.
Over 18's.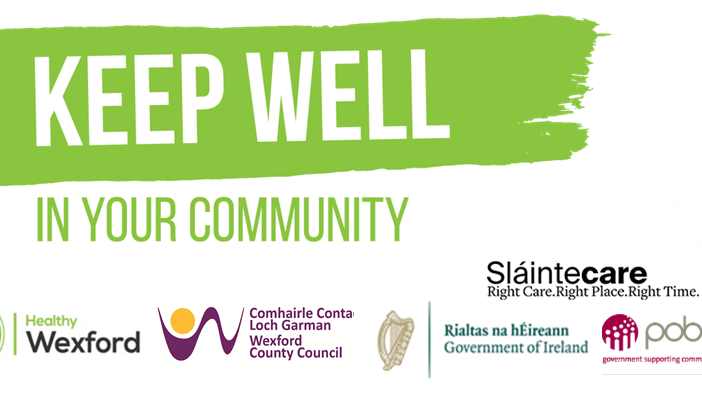 Please read Terms and Conditions for Copyrighted Images
Please read Wexford Public Library Privacy Statement 
Trouble uploading your image, email hello@oconnellmarketing.ie
Upload your photo
You can also send your photo to hello@oconnellmarketing.ie just make sure to include your Full Name and a brief description of the photo.