Young artists from schools all around County Wexford turned out in force at Wexford County Council's headquarters in Carricklawn, Wexford on Thursday 20 June to receive their awards for the Council's Annual Artwork Competition 2019.
The artwork competition is an initiative run by the Council's Environment Section, in conjunction with Wexford Naturalists' Field Club.  The theme of this year's competition was 'Mammals of Wexford's Coast' with Enniscorthy Municipal District Leas-Cathaoirleach, Councillor Barbara-Anne Murphy, on hand to present prizes to 50 school children representing both primary and secondary schools.
Councillor Murphy reminded those attending that the aim of the competition was to raise awareness of the importance of Wexford's environment and to encourage the public to value, cherish and explore its uniqueness.  Each year a different theme is chosen and this year's theme was 'Mammals of Wexford's Coast'.
'The artwork displayed here today reminds us all to look after our environment, a precious legacy for generations to come.  We all have a role to play in learning more about biodiversity and protecting the natural heritage of Wexford' said Councillor Murphy.
The competition received 1423 entries from schools from all over the County.
Councillor Murphy thanked well-known artist Don Conroy for judging the art and colouring competition and thanked Wexford Naturalists' Field Club for supporting the competition.  She also praised the young artists present and encouraged them to maintain a healthy respect for the environment as part of their lives.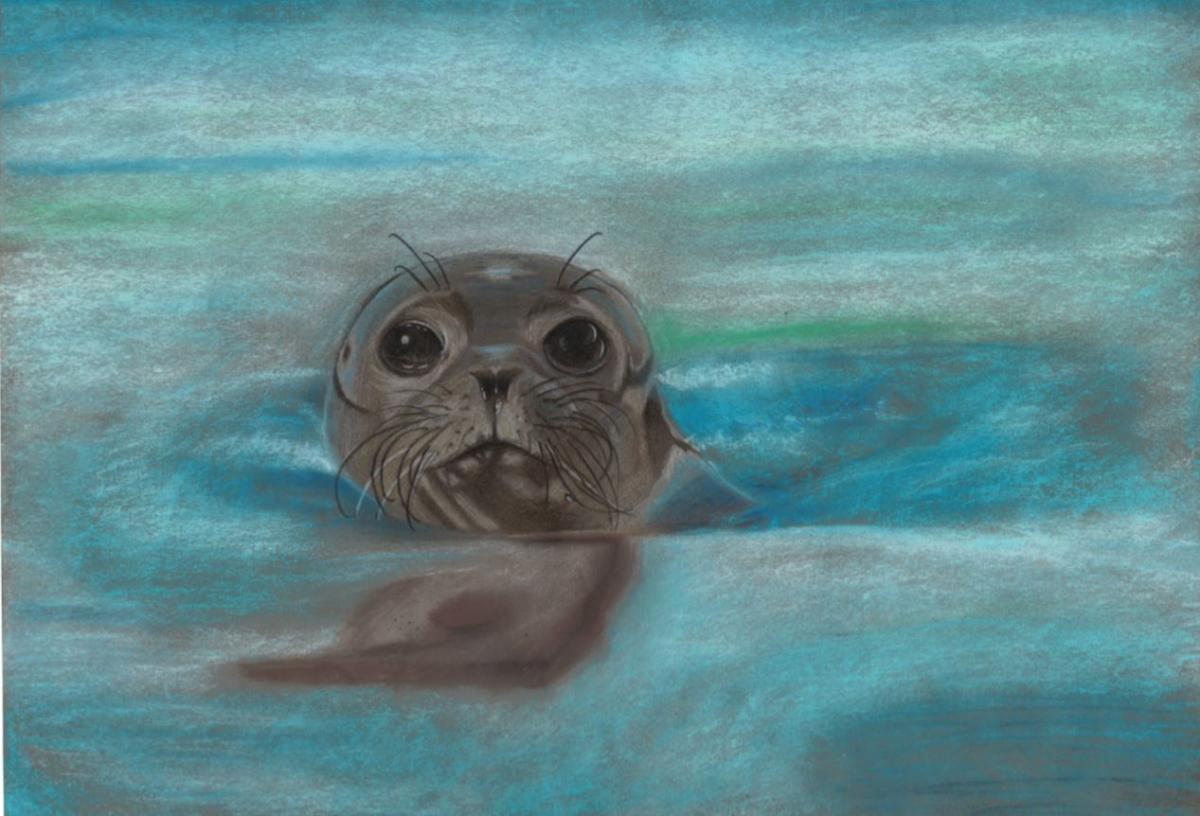 The overall winner from Primary Schools was Owen Crosbie, Kilmore National School and the overall winner from Secondary Schools was Ciara Sharp of Gorey Community School.  The winning artwork will be displayed in County Hall until the end of July.
Prizes were also presented for the Snap into Action Competition, which is open to both schools and community groups.  This competition encourages people from all walks of life to take action against litter.
St Colman's National School, Ballindaggin, received first prize in the Snap Into Action School Competition and received a cheque for €500.  Shielbaggan National School were awarded runner up prize and received a cheque for €250.
Clohamon Community Development Group were presented with 1st prize in the Snap Into Action Community Group Competition and also received a cheque for €500.   Castlebridge Tidy Towns and Blackwater Tidy Towns were awarded joint runner up prize of €250.
Councillor Barbara-Anne Murphy congratulated all involved and praised the groups for all their voluntary work in Keeping Wexford Beautiful.