What is Freegal?
Freegal Music is a free music service from Wexford Libraries. Freegal Music offers over 18 million songs belonging to 200+ genres— including Sony Music's catalogue of legendary artists.
Freegal Music+ is one of the most popular library services in the world, and with 200,000 songs added monthly, there's always something new for listeners to discover. So, what are you waiting for? All you need is your library card and PIN to join 2.5 million+ users in browsing through a vast collection of today's top hits, yesterday's favourites, and curated playlists made just for you. 
Freegal offers Wexford Library Members unlimited streaming, and 5 music downloads a month to keep. (No ads!)
What do I need?
All you need is your library card number and PIN.
Start Listening
or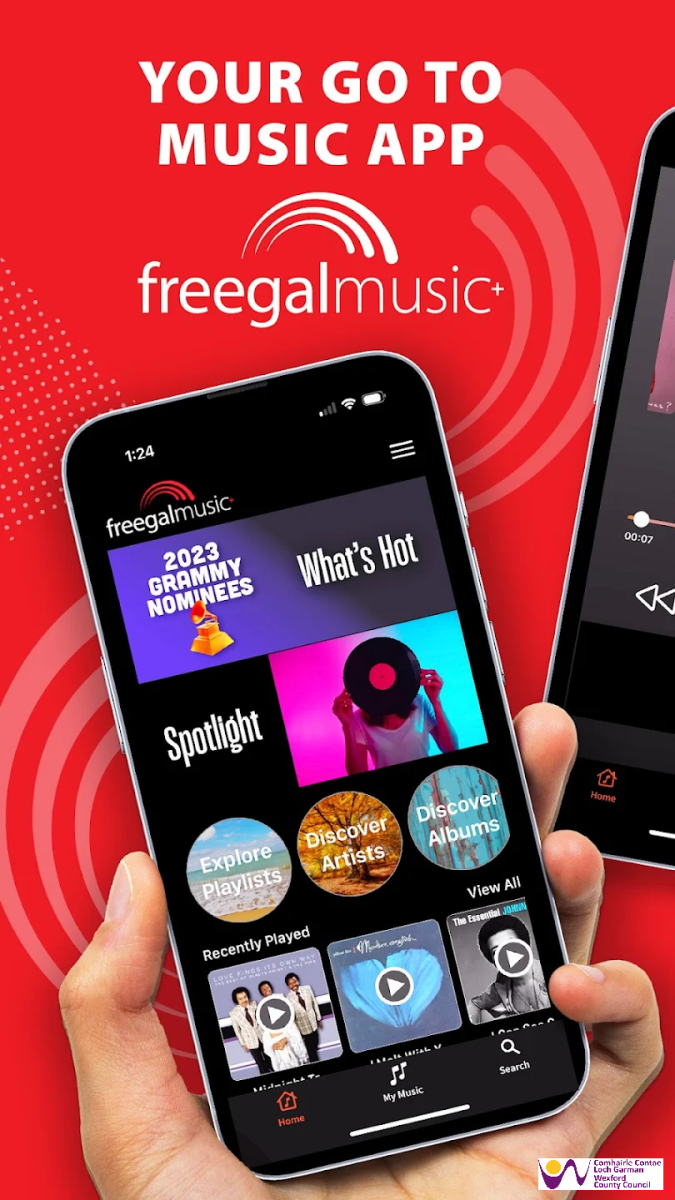 Read the Freegal Privacy Policy
Read FAQ