Latest update 
In 2015 Wexford County Council completed phase 1 of a three phase project for the provision of a new €2.5m neighbourhood park for Wexford Town.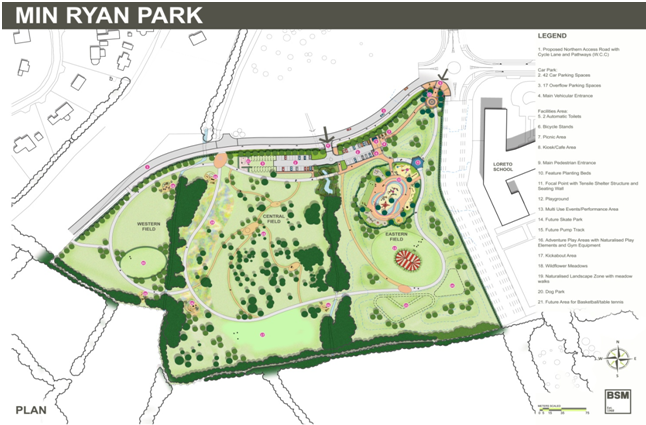 The new landmark public park is designed to complement the quality of life for people in Wexford by providing a high quality, attractive, public open space accessible to all. It will boast an array of attractive features including picnic sites; out-door gym equipment, walking track, water features, playground, multi use events area, play spaces, wildflower meadows and art/sculpture displays.
The Park will include a series of rich, bio diverse eco-systems such as a wetland area, wild flower meadows & native woodland habitats. 
The Mulcahy family
In 2016, the Mulcahy family gave a very generous donation of €200,000 to help with the construction of the park in commeration of their relative Min Ryan. Min Ryan served in the G.P.O. and Jacob's factory during the 1916 Rising.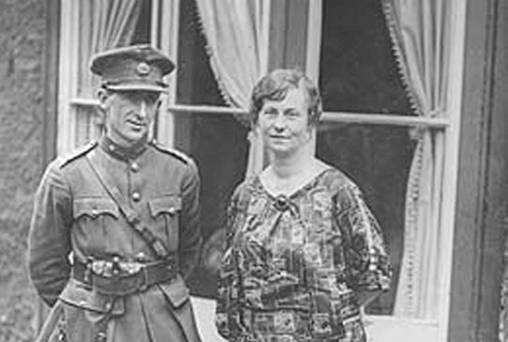 Significant timelines for the project.
| | |
| --- | --- |
| Q2 2018 |  Procurement of construction works |
| Q3 2018 |  Contract awarded |
| Q3/Q4 2018 |  Commencement of construction |
| Q3 2019 |  Park completed and open to public |
|   |   |