Do you have a dog? If so, you need a licence - under the Control of Dogs Act 1986 all dog owners are required to have a dog licence.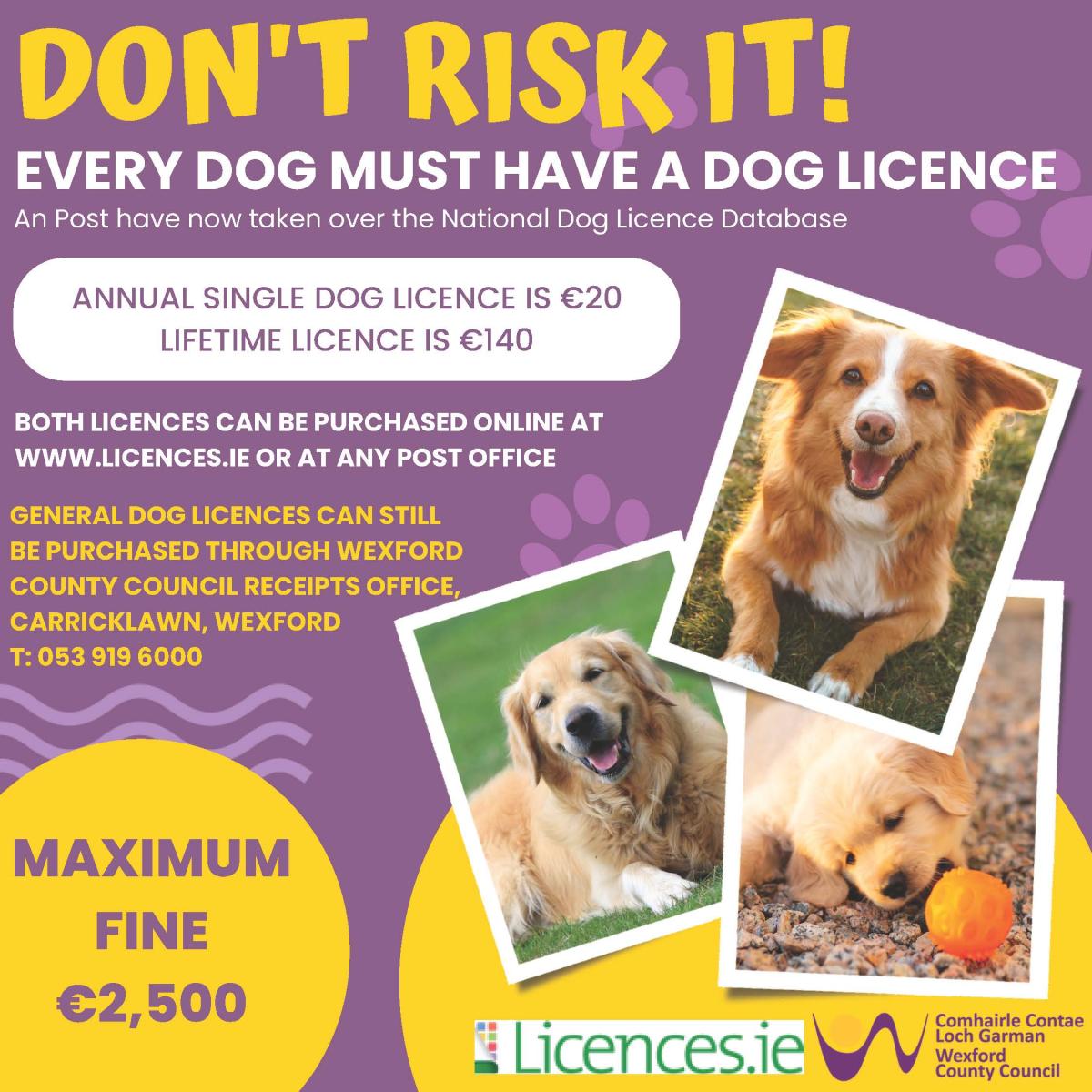 Types of dog licences and costs
There are 3 types of dog licences
Single dog licence costing €20/year
General dog licence entitling a person to keep an unspecified number of dogs at a premises specified in the licence costing €400/year
Lifetime dog licence for the duration of the dogs life costing €140
How can I pay for my dog licence?
Single and Lifetime Dog licences may be purchased online or from your local An Post office. All you need to do is drop into your local Post Office and buy your dog licence over the counter. The General Dog Licences (€400) will still be purchased through Wexford County Council.
Online Dog Licence You will be asked to set up an account with Licences.ie if you don't already have one, and will need an email address as part of the registration process. Your licence should issue to you by post within 10 working days.
If you require further assistance with your online purchase, please contact An Post by email at support@licences.ie or alternatively by ringing 1890 200090.