View all documents related to a planning application
Search Planning Application documents including application forms, maps, plans, drawings and correspondence submitted to or generated by Wexford County Council.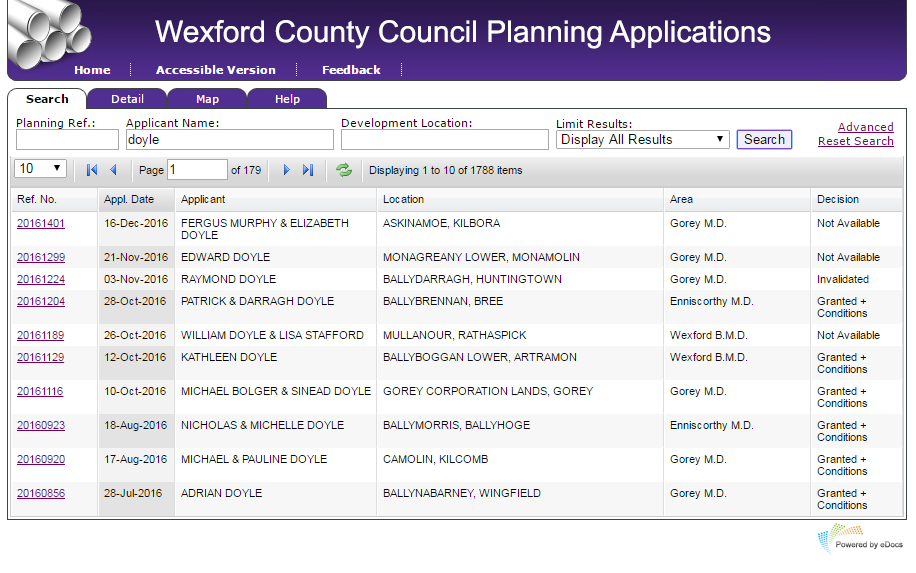 Other ways to search planning applications
By Map - Search and View planning applications using iMaps.
By Weekly Planning Lists - Search Planning applications via the weekly planning lists.