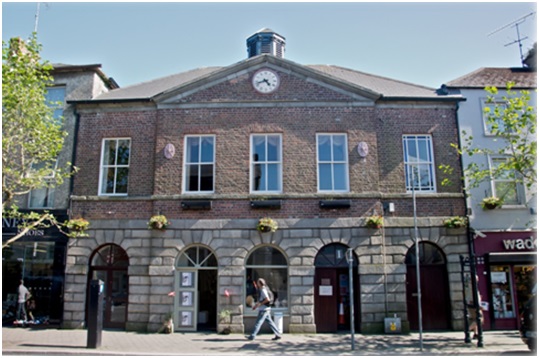 This iconic building is an integral part of the fabric of the Main Street in Gorey, and has had a prominent place in the history, heritage and culture of the town.
Wexford County Council is now seeking to restore the prominence of the Market House as a focal point on Gorey's Main Street and to further develop its relationship with the commercial life and public realm of the town. 
The Council advertised in June 2017 as part of a public consultation process seeking submissions from parties interested in the refurbishment and redevelopment of the Gorey Market House.
The Part 8 process has commenced and details of the proposed extension and redevelopment, including indicative drawings, a written description of the project and related reports have been placed on public display at the Council's Gorey Municipal District offices and also at the Council's headquarters at County Hall Wexford. The details can also be accessed via the Council's "search planning applications" facility using the planning application reference LAC1712. 
The procurement process will also commence seeking development partners for advancing a sustainable and financially viable project that will enhance the commercial, cultural and social activities of Main Street & Gorey Town.  
Significant timelines for the project
| | |
| --- | --- |
| Q4 2017 | Commence Part 8 Process |
| Q1 2018 | Commence Procurement Process |
| Q1 2019 | Commencement of Redevelopment Works |
|   |   |