Wexford Mental Health Association, in conjunction with Mental Health Ireland, Connecting for Life, Sports Active Wexford, and THINK Psychology have developed a handy Wellness Pocket Guide. They have lots available and so if your group or organisation would like to get some copies to distribute get in touch with Theresa Goff at wexfordmha@mentalhealthireland.ie or call 053 9140610.
The HSE Regional Suicide Resource Office has advised of the following ongoing supports and information available during this time.
Five Ways to Wellbeing have been used worldwide by young and old to help people take action to improve their wellbeing.   FDYS currently have daily challenges on their facebook and Instagram page with each themed to one of the five ways. 
FDYS are still operating and can be contacted on social media, by phone and by email.  See www.fdys.ie for more details.
The Recovery College South East provides - Coping Skills - Looking after your Mental Health and Wellbeing during Coronavirus on their website.  They are also running a range of webinars and have daily 10 minute meditations on their facebook page.
For all that is happening from Children's and Young People's Services Committees (CYSPC) at the moment please click here
It's important to keep active to stay well.  Check out Sports Active Wexford Facebook Page here to see a range of activities, for all fitness levels, to help you keep active.  
If you or someone you know need a friendly chat Ferns BFriendly is a local telephone befriending service that may be of support.  Find out more on their website or give them a call 087 169 1919.  You can also find them on facebook.
Irish Hospice Foundation Seed Grant Scheme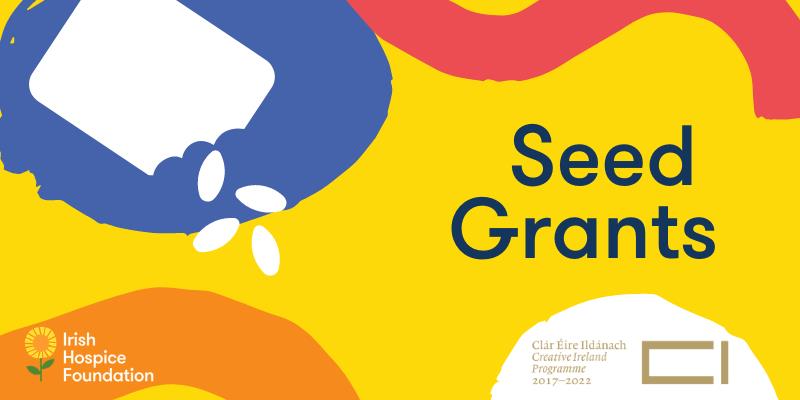 Irish Hospice Foundation (IHF) has today announced its new IHF Seed Grant Scheme to inspire and support creative responses to the themes of dying, death and bereavement during the COVID-19 pandemic. 
Covid-related grief and loss have had a significant effect on all ages, all counties, and all sectors leaving many of us confused and distressed. In partnership with the Creative Ireland programme, the aim of IHF Seed Grants is to support groups, organisations and individuals in exploring creative initiatives and approaches to reflect and remember. This may take the form of starting new local art projects, or to support existing projects gain momentum - this may involve artists, crafts people or coders or may be a group or individual who has a good idea. 
For more details and how to apply Click here. 
Art & Ageing Programme  |   IMMA
In partnership with Creative Ireland, IMMA is pleased to provide a new arts programme for older people. This new programme offers a variety of engaging creative events, workshops and resources for older people. This programme delivers a range of free, inclusive arts-based activities as part of an effort to counteract the social side-effects of the pandemic.
This new partnership seeks to address some of the challenges around cocooning and social distancing by enabling access to meaningful cultural encounters and arts experiences, both at home and in residential settings via a range of digital and non- 
For more information, please Click here. 

A reminder to check out gov.ie for more national resources and supports.