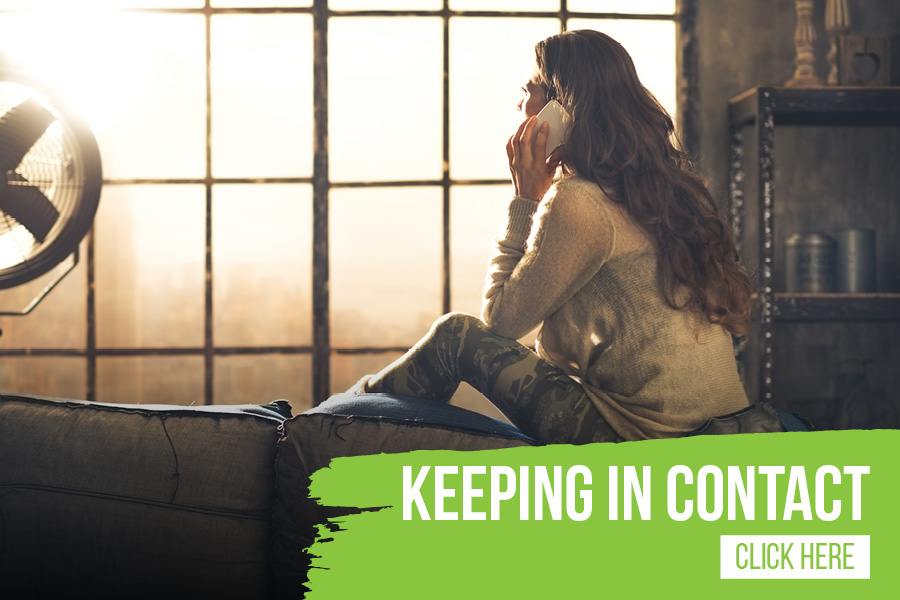 Help someone to 'Get Started' online or with new technologies by sharing a link or printing a guide from the Age Action resources. There are a range of guides helping people to get online, use video calls etc.  For more information click here.
Tomhaggard Womens Shed have been busy stitching scrubs for Nursing Homes around the county.  Read more on their facebook page.
Galbally Sports & Leisure Club linked in with Galbally Computer Repair to source gather unwanted Laptops/Tablets Smartphones for provision to Nursing Homes to help relatives to facetime and connect face to face with loved ones without endangering anyone.  Read about it on their facebook page.
Request to join "Wexford Libraries' Online Book Club" Facebook Group for reading recommendations, favourites reads... all things book-related. We choose one book at the beginning of each month and then discuss it at the end! For more information click here.
Digital Upskilling Workshops. Information leaflet below.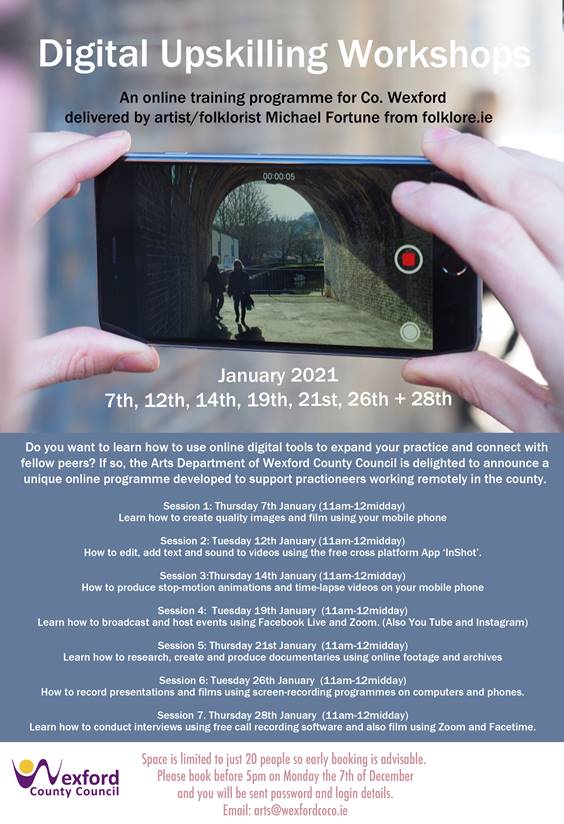 Keeping in touch, and learning along the way! 
It's important to keep in touch these days: with you and with our much cherished artists. 
Over the coming months, the National Opera House will present a series of online videos by some of Ireland's best known musicians, all regular performers at the National Opera House. In these videos, each musician will tell you a little about themselves and their instruments. 
These videos are aimed for children of primary school age, but in fact, all the family will enjoy them! For more information Click here
A reminder to check out gov.ie for more national resources and supports.