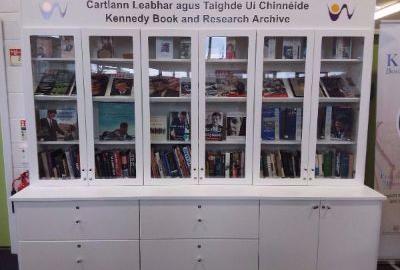 New Ross Library are delighted to have on display a collection of books, publications, audio-visual recordings and other research materials on the Kennedy presidency, Kennedy family, and the link between the Kennedys and County Wexford.
The collection contains items of unique interest, including a number of books written by John F. Kennedy before taking up political office, LIFE magazine from the 1960's, and other contemporary publications.
This collection will be added to over the years and maintained for public use.
For more information phone New Ross Library: 051 421877 or email: newrosslib@wexfordcoco.ie