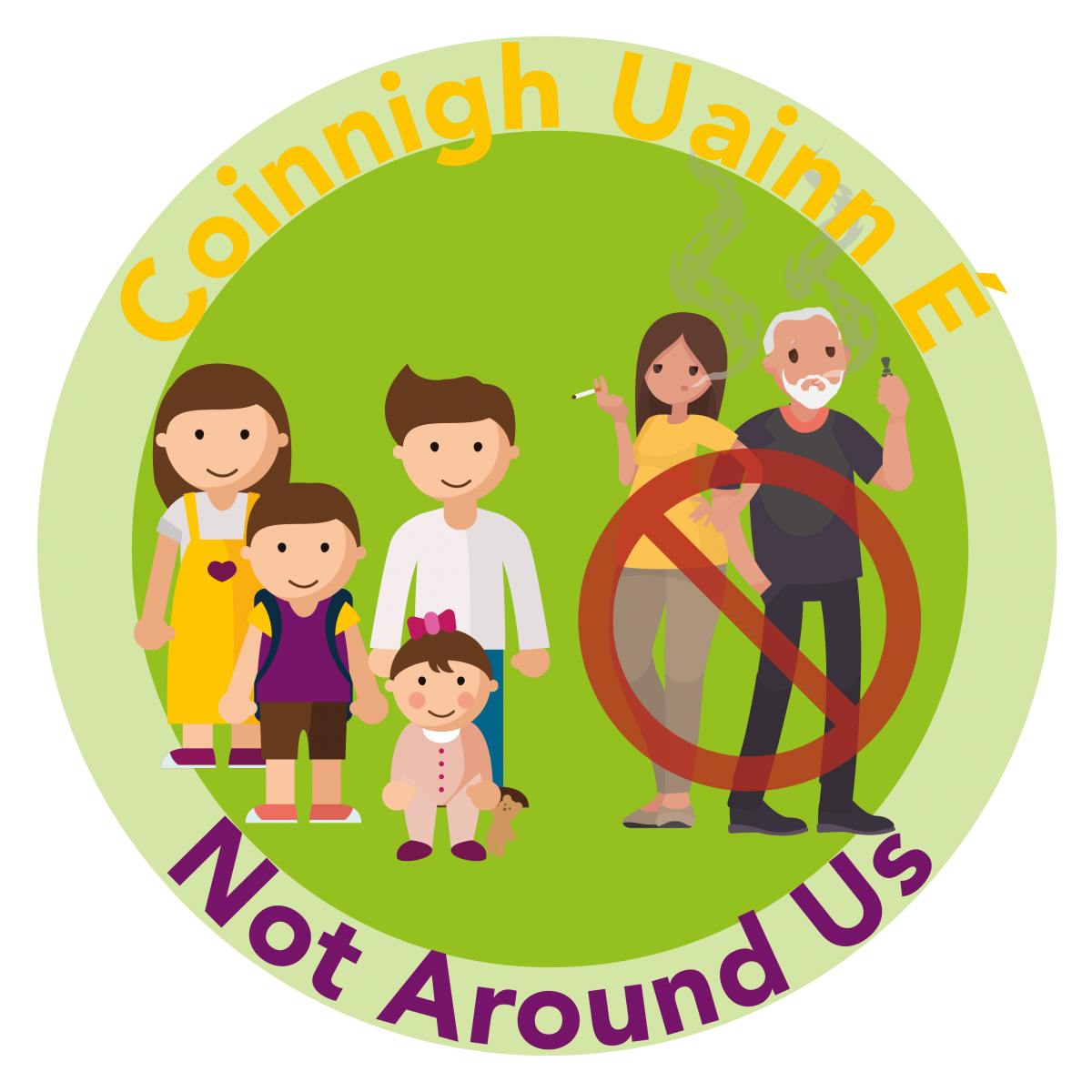 What is 'Not Around Us'?
Wexford's 'Not Around Us' initiative is an invitation from young people to consider your activity in spaces where there are children and young people, in order to provide smoke/vape free environments for our young people and to help de-normalise smoking and vaping for the next generation.  Not Around Us is another step Towards a Tobacco Free Wexford.
           
          
The purpose of 'Not Around Us' in Wexford is fourfold:
Helping to protect children and young people from second-hand smoke exposure
Contributing to the de-normalisation of smoking for children and young people
Raising awareness and support amongst all stakeholders in the county on tobacco/vape free Ireland and everyone playing a part in supporting it
Signposting to HSE Quit services
       
Who should get involved?
Primarily we are asking all not for profit and public organisations who have children and young people engaged with their facility/space to get involved and become Not Around Us supporters. See more here.
In addition, we are asking those running events and activities where children and young people are likely to attend to support the campaign.  Find out how to make your event a Not Around Us Supporting Event here 
We also welcome the wider Business community to join us on the campaign If you are a business who would like to get involved, please email us to express your interest.
         
Collaboration and Support
Healthy Wexford are leading the campaign for Not Around Us in Wexford, in partnership and collaboration with Wexford Comhairle Na nÓg, HSE, Wexford Children and Young Person Services, WWETB, Wexford County Council, Wexford LCDC, FDYS, Sports Active Wexford, Wexford GAA, Leinster Rugby, & Wexford FAI.  The initiative was initially funded by the Healthy Ireland Fund, with additional and continuing support from Wexford County Council.  
Progress to Date
We currently have 80 supporting locations including sporting facilities, youth spaces, community centres, schools, playgrounds, libraries and beaches.  We have had a number of supporting events in 2022 and are working to extend this further in 2023
         
Check out some of the campaign activity to date on our Healthy Wexford YouTube and keep up to date with our @HealthyWexford social media (Facebook, Twitter and Instragram)
 
Resources:
For More Information Contact:
Annette Dupuy, Healthy County Coordinator, Wexford County Council
Email: annette.dupuy@wexfordcoco.ie     
Phone: 053 9196525