Composting is the natural process of decomposition that turns organic materials like garden waste and vegetable food scraps into a dark, crumbly and earthy smelling material called compost.  Compost is rich in nutrients and is great for your garden, shrubs or even indoor potted plants.
Home Compost Bins are available from Wexford County Council at a cost of €25.00.  Capacity 330 Litre, Height 1000 mm, Diameter 800 mm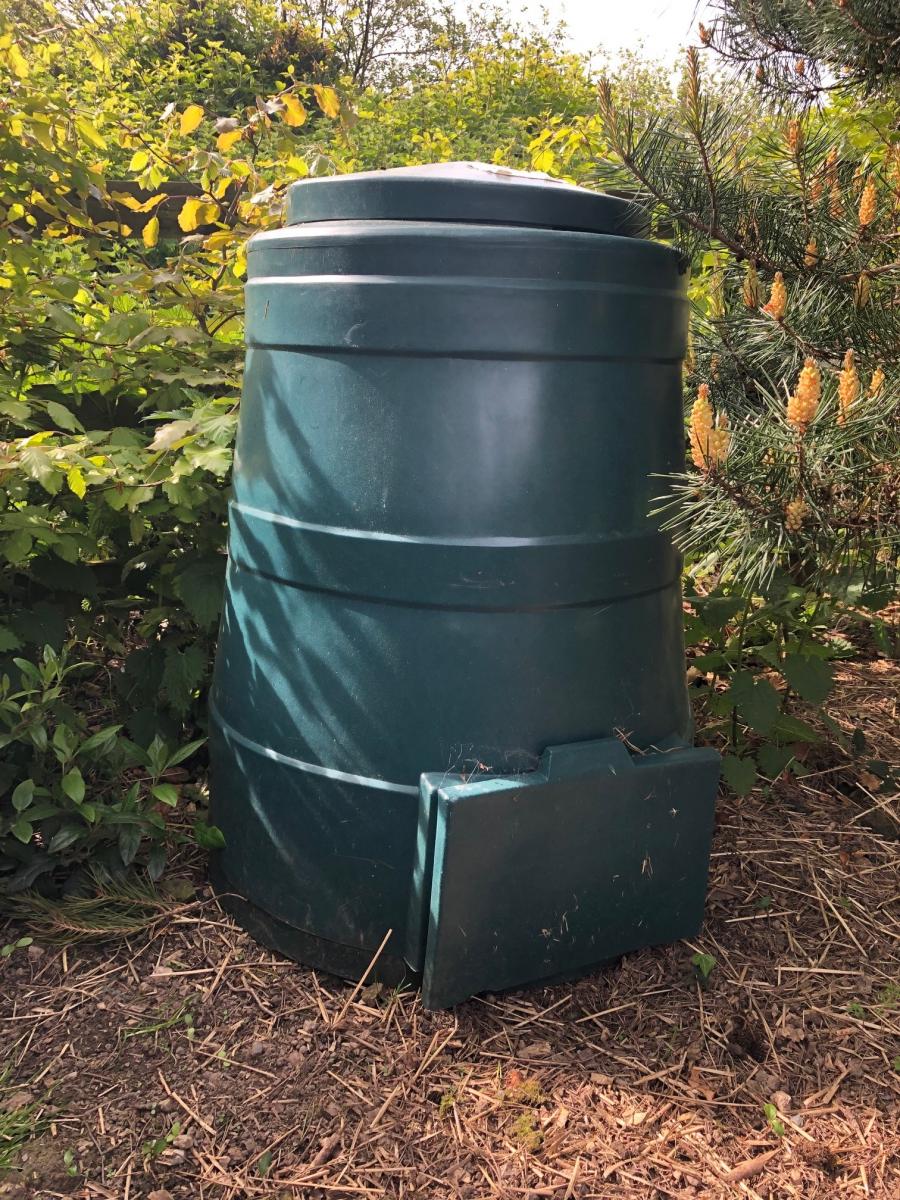 The Kitchen Caddie is ideal for the collection of kitchen waste prior to transferring it to your compost bin/home composting pile and are available in two sizes - small €4.00 and large €8.00.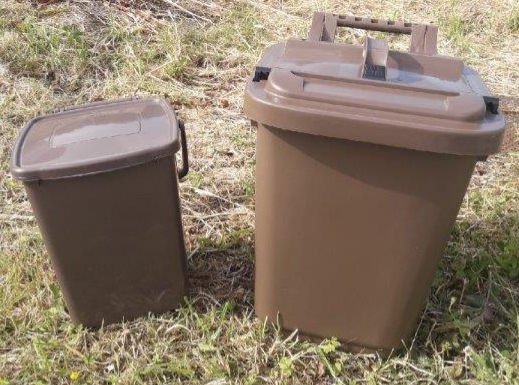 Both Compost Bins and Kitchen Caddies can be paid for at any of the following offices, then collected (with proof of purchase i.e. your receipt) from any of the four Household Recycling Centres listed below.
Payment accepted at:
Receipts Office, County Hall, Carricklawn, Wexford, Y35 WY93, Contact Tel No. 053 9196000
Holmestown Household Recycling Centre, Barntown, Wexford, Y35 Y28W, Contact Tel No. 053 9120922
Receipts Office, New Ross Municipal District, The Tholsel, New Ross, Co Wexford, Y34 CF64, Contact Tel No. 051 421284
Receipts Office, Enniscorthy Municipal District, Market Square, Enniscorthy, Y21 W2V4, Contact Tel No. 053 9233540
Receipts Office, Gorey Municipal District, Gorey Civic Centre, The Avenue, Gorey, Y25 V1W5, Contact Tel No. 053 9483800
Collect your Compost Bin from one of the following Household Recycling Centres:
.
What can be composted? How do I compost?
View or download free guides to Home Composting below.
Home Composting A Household Guide
For further information on composting and what to put in your compost bin, visit stop https://stopfoodwaste.ie/resources/composting/
If you have any composing queries or if you would like to organise a composting talk in your community, please contact the Environment Section, 053 9196000.