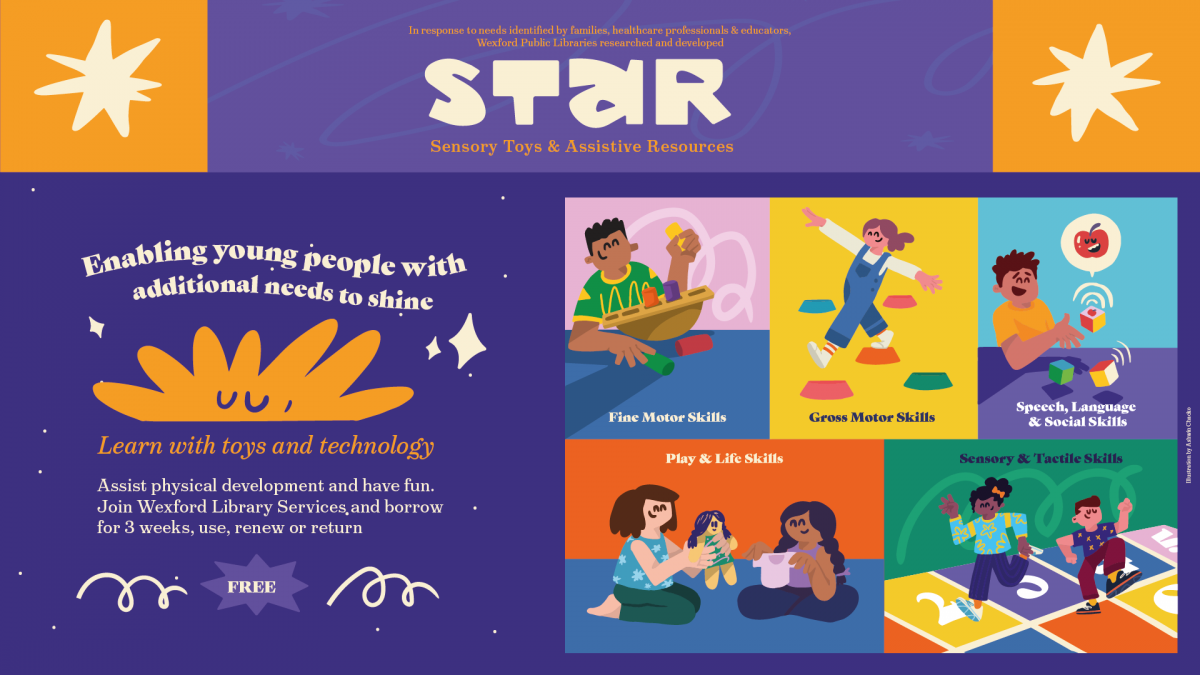 What is the Sensory Toys and Assistive Resources (STAR) Collection? 
The Sensory Toys and Assistive Resources (STAR) collection holds over 100 items and was developed to support children and young people with additional needs. Items such as toys, special aids and literacy apps can be borrowed from all libraries in County Wexford. Items have been chosen to aid various skills such as fine motor skills or sensory processing development. 
This collection was carefully developed in collaboration with therapists and can be accessed free of charge in all library branches throughout Wexford county. Terms and conditions apply.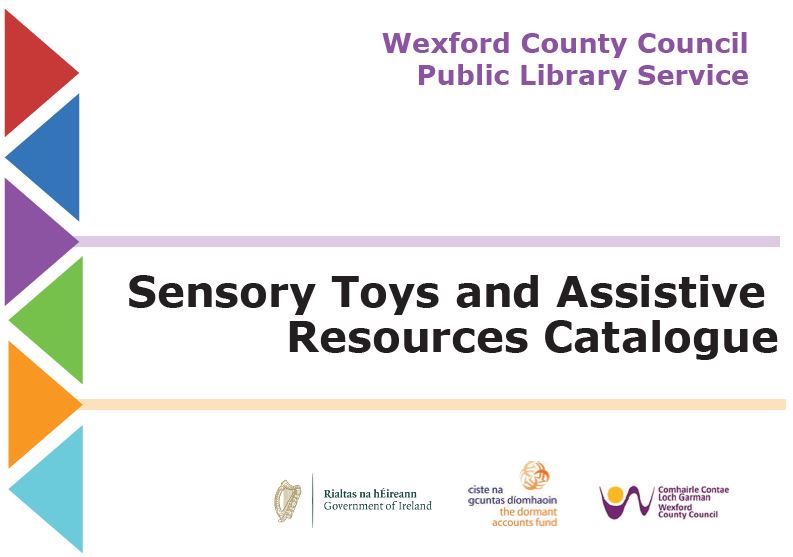 Items in this catalogue can be requested by contacting your local library and collected from any branch in County Wexford. Contact details for your local library can be found here.